Due to the outbreak of Covid-19, we are experiencing an increase in the number of significant financial hardship applications. We understand that this is a stressful time for many people and to help you, some changes to the requirements have been proposed. These changes will help reduce hurdles you may face when completing your application. For the eligibility criteria for a financial hardship withdrawal please refer to the form.
If you are still working, you can also consider a KiwiSaver savings suspension which will stop future employee and employer contributions being deducted from your pay for a set period of time.
Significant Financial Hardship Withdrawals
Verification of identity
Due to current isolation requirements, we understand that you will be unable to get your identity documents certified. To make this easier for you, we will accept a photo of you holding your NZ drivers licence or NZ passport open to the photo page. We will need to clearly see the photo on your ID.
Payments
Payments are normally made to cover expenses for a 13-week period. However, due to the ongoing nature of Covid-19, we understand that you may require expenses covered for a longer period of time. To reduce the need for multiple withdrawal requests; we will make one payment to cover up to 26 weeks of expenses (or the maximum amount allowed, based on your balance, where that is lower than the 26 weeks' value) where requests are approved.
Statutory Declaration – waiting on a government solution for witnessing documents
While New Zealand is at alert level 4 for COVID-19 and staying at home, it will not be possible to have the statutory declaration needed signed in front of an authorised witness. This is an industry issue and we are expecting that a solution will be provided by the government soon. So please check back here for further details. In the meantime you can start the process below.

What you need to do
1. Download and complete the Significant Financial Hardship withdrawal form
2. Collect all supporting documents listed in the checklist on page 3 of the form. See the point below on evidence if you are having trouble collecting it all.
3. Take a picture of you with your identity document to allow us to verify it.
4. Get the Statutory Declaration completed or check back here to see what the solution is to not being able to complete the statutory declaration.
5. Email us the application form and all other supporting documents required.
Evidence
If the significant financial hardship is likely due to loss of income from Covid-19-related events, then the Supervisor (who approves these withdrawal applications) is requiring less evidence than in normal times to support the withdrawal, where the amounts of essential costs to be covered are reasonable. For example this could include:
- Only the latest payslip or notice of termination/reduced hours
- Only the latest bank statement
Savings Suspension
If you are employed, you may apply to Inland Revenue for a savings suspension (i.e. to stop future employee and employer contributions coming out of your pay and into your KiwiSaver account). The funds that are currently in your KiwiSaver account will continue to be invested.
All KiwiSaver members who have made a contribution and have been a member for 12 months or more can have a savings suspension and don't need to provide a reason. If a savings suspension is granted, the suspension will be a minimum of three months and a maximum of one year.
If you have been in KiwiSaver for less than 12 months you can apply for an early savings suspension if you are suffering (or are likely to suffer) financial hardship at any time after Inland Revenue received your first contribution. You need to provide evidence to Inland Revenue about why you are suffering financial hardship (e.g. reduced hours, loss of job). Having your KiwiSaver balance reduce because of the market movements doesn't result in financial hardship. If a savings suspension is granted, the suspension will be three months (or up to a year if Inland Revenue agrees).
If Inland Revenue grants a savings suspension they will notify you, your employer and AMP. When the savings suspension period expires, you can apply to Inland Revenue for another savings suspension (there is no limit on the number of successive savings suspensions).
To apply for a savings suspension, visit Inland Revenue's website.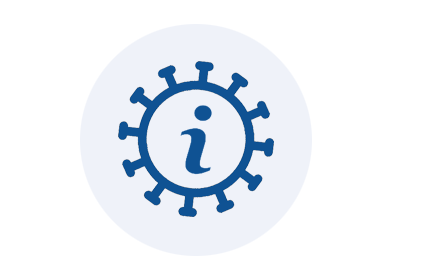 ---
What we're doing to help our clients and people during COVID-19
Click here for information on how we're responding to the Coronavirus outbreak.
---